The Akhil Bharatiya Pratinidhi Sabha of the Rashtriya Swayamsevak Sangh (RSS) was held in Gwalior from March 8 to 10. A total of 1,420 workers from various RSS associated organisations attended the meeting. RSS Sarkaryavah Bhaiyaji Joshi called upon the Sangh karyakartas to have more contact with the various positive social initiatives and activities.
One of the key decisions taken by the ABPS 2019, the apex decision-making body of the RSS, was a new initiative for the environment conservation. At a press conference held during the three-day meet of ABPS, Rashtriya Swayamsevak Sangh Sarkaryavah Bhaiyyaji Joshi officially announced the Sangh's new environment programme.
"The RSS' work has reached a certain level and now we feel that it is time to take a big leap in terms of expansion of the work. The RSS has decided to take up a new initiative in the field on environment protection and conservation," said Bhaiyya ji Joshi.
Elaborating upon the new initiative of the RSS, he said that the Sangh will take up various activities along with the society in the field of environment protection and conservation through initiatives in three key areas – water conservation and water management, planting trees and eliminating the use of plastic and other non-biodegradable material like Thermocol.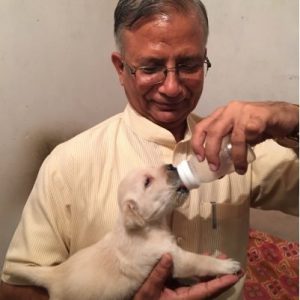 The Sangh had already mulled the idea in its Akhil Bharatiya Karyakari Mandal, which was held in October last year, in Mumbai. The Karyakari Mandal had also decided to assign a dedicated team to inculcate an integrated approach to address the environment-related concerns, which was later implemented in the Pratinidhi Sabha. Though concerns are global, many a time, solutions are rooted in the local geo-cultural approach and conventional wisdom. The societal participation will ensure the integration of different approaches while addressing the problems.
The Sangh has entrusted Gopal Arya Ji, veteran RSS pracharak and former central office organising secretary, Jhandewalan, with the responsibility of the newly created 'Paryavaran Vibhag'. Presently, he is the national convenor of the 'Paryavaran Vibhag'.