New Delhi: In a significant move, the Indian Meteorological Department has now included areas in Pakistan-occupied-Kashmir in its weather forecasts.
The weather department has started including Jammu and Kashmir, and Ladakh's Northern Areas (Gilgit-Baltistan) and Muzaffarabad, which are under Pakistan's illegal occupation, under the Jammu and Kashmir meteorological sub-division since May 5, said Kuldeep Srivastava, the head of the Regional Meteorological Department that gives forecast for the northwest meteorological division of the IMD, reported PTI.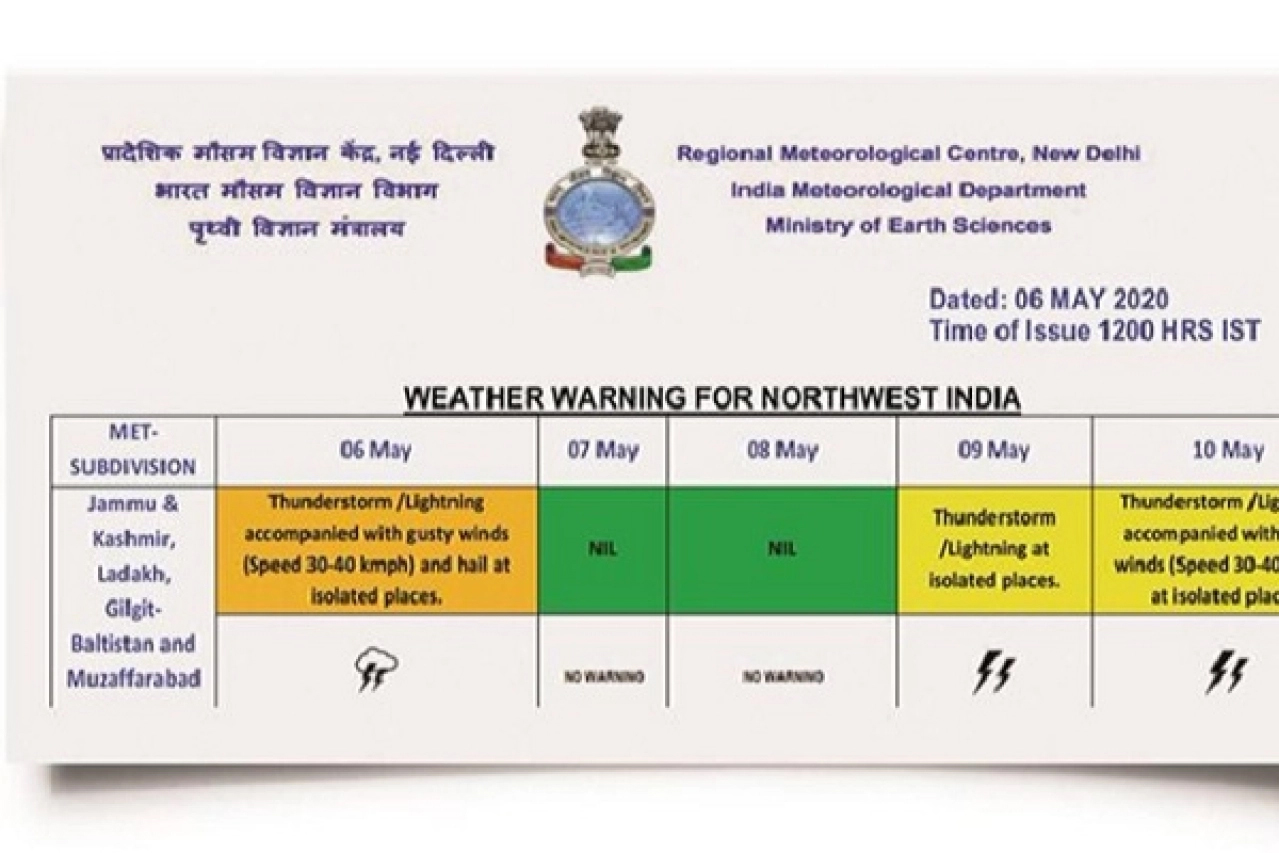 There are 36 meteorological sub-divisions in the country, broadly defined along state boundaries. Gilgit-Baltistan and Muzaffarabad were added in IMD's Jammu and Kashmir sub-division.
This recent development attains significance as India has always maintained its stance that Pakistan-occupied-Kashmir, including Northern Areas (Gilgit-Baltistan) in an integral and inseparable part of India.
The inclusion of Muzaffarabad and Northern Areas (Gilgit-Baltistan) in the forecast comes amid news that Pakistan's Supreme Court, which has no jurisdiction, is illegally allowing elections in Northern Areas (Gilgit-Baltistan) this week. India has strongly reacted to the development.