In what could be dubbed as a desperate attempt by the ruling CPM-led Left government to woo Muslim voters in Kerala, the general secretary of Hindu Aikyavedi was arrested for appealing to the Hindus to boycott HALAL certified products. Kerala police arrested R V Babu from his workplace. He had earlier uploaded a video in Youtube where he explained 'Halalanomics' and the made an appeal to the Hindu community not to fall prey to this trap. Kerala police have made this a non-bailable offence and have found that his youtube video could trigger 'communal tensions' between the Hindus and Muslims. This argument of the Kerala police falls flat since the state remained helpless when the Islamists grew financially and developed fundamentalist networks within the state.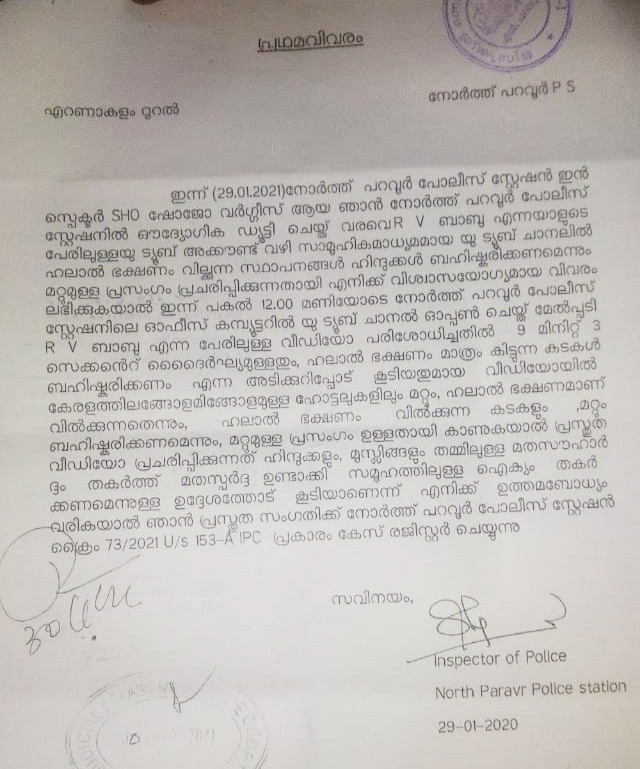 Hindu Aikyavedi has given a call for state-wide protests against the arrest of R V Babu. Five of the Hindu Aikyavedi activists were earlier arrested for protesting against the Halal symbol in a bakery. The organisation had accused the Halal system of being discriminatory against non-Muslims and eventually leading the monopoly of various businesses in the hands of Muslims.
 
Earlier in an Interview, R V Babu told , "In India Halal certification authority, for example, Jamiat-Ulama-i-Hind trust charges a certain amount as fees from the applicant. They give a portion of this amount as Zakat. Here the interesting fact is that this Zakat is used for purposes that trigger suspicion. It is used for providing legal aid to terror accused people who are currently behind the bars. Every such activity is listed on their website,"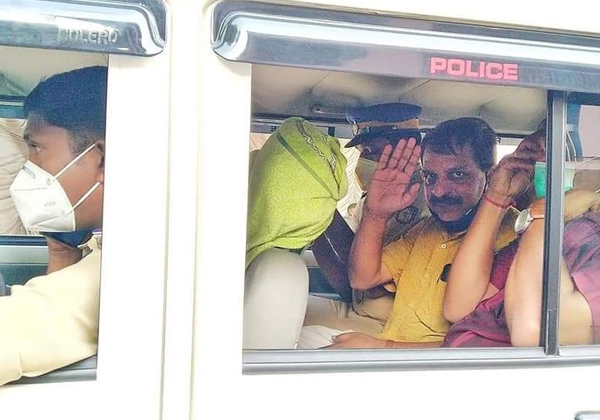 Regarding the arrest of R V Babu, the National Convener of Prajna Pravah, J Nandakumar questioned the Kerala government over this politically charged arrest and asked how can protesting against the discriminatory Halal system be considered a criminal offense! 
 
BJP Kerala state president K Surendran accused the state government of appeasing the fundamentalists through his arrest and warned the government that they can't frighten Hindu leaders by sending them to prison.