The announcement of a Muslim only cricket team for the South Zone Junior tennis ball cricket tournament has sparked massive outrage in Kerala. The tournament will take place in Chennai. Apart from all the team members being from the Muslim community, the team coach and team manager are also Muslims.
 
Sharing the matter on Facebook, Kerala BJP leader Sandeep Vachaspati mocked the team selection by saying that this is not the cricket team of the Muslim Youth League, but the official team of 'secular' Kerala state. He also added that the team management chose to pick only Muslim members since Hindus and Christians in Kerala didn't know how to play cricket!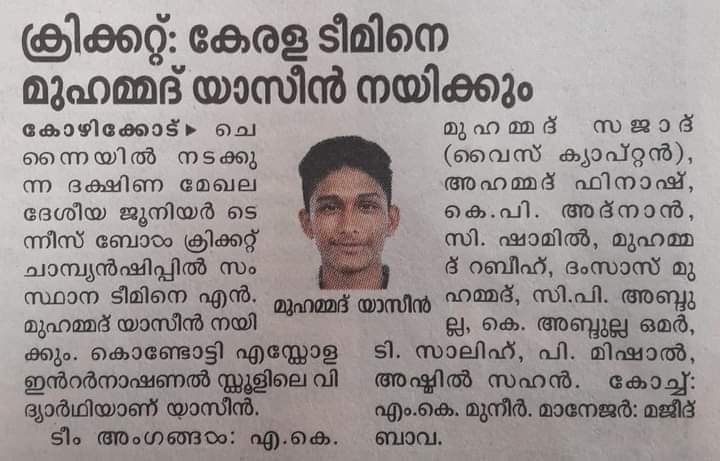 Here are the Team members; N Muhammad Yasin (Captain), A.K Muhammad Sajad (Vice-Captain), Ahammad Finash, K.P Adnan, C. Shamil, Muhammad Rabeeh, Damsas Muhammad, C.P Abdulla, K. Abdulla Omar, T. Salih, P. Mishaal, Ashmil Sahan. Coach- M.K Munir. Manager: Majeed Bava

Many non-Muslims have commented on Sandeep Vachaspati's Facebook post, revealing the discrimination that they had to face in the Muslim management schools where Muslim students are given preferences over the others.