Seva Activity For Social Empowerment: Suresh Joshi
The purpose of the Seva activity is to create a positive effect on the lives of the poor and the no one. These services are not a government's consent, assistance or foreign money. Compassion towards the durables is the only drive force for seva. R.S.S Sarkaryavah Suresh joshiji said these while inaugurating the 2nd Seva Sangamam at guruvayoor .
Nearly 35 crore of people are living in extreme poverty. They work for twelve to fifteen hours each day for a meal. Nine percent of the populations are forest dwellers. They are in poor conditions. There are no enough schools and hospitals. The indigenous inhabitants of the caves live in a pathetic way.  We have to work for the upliftment of these sections of people .This is the responsibility of service personnel who are willing and grateful for the welfare of these sections.
Over one and half lakhs of Seva activities are taking place across the country today under the initiative of sevabharathi . Seva activities are not merely NGO activities. Seva activities of RSS are not dependent on funds. Seva activities require more than Rs 100 crore per year. Only 10% government assistance is provided the rest 90% is obtained by the will of the Samaj. There should be a service mentality in every person in the community. The ultimate goal is to create a self-reliant society that does not need service delivery, said Suresh Joshi.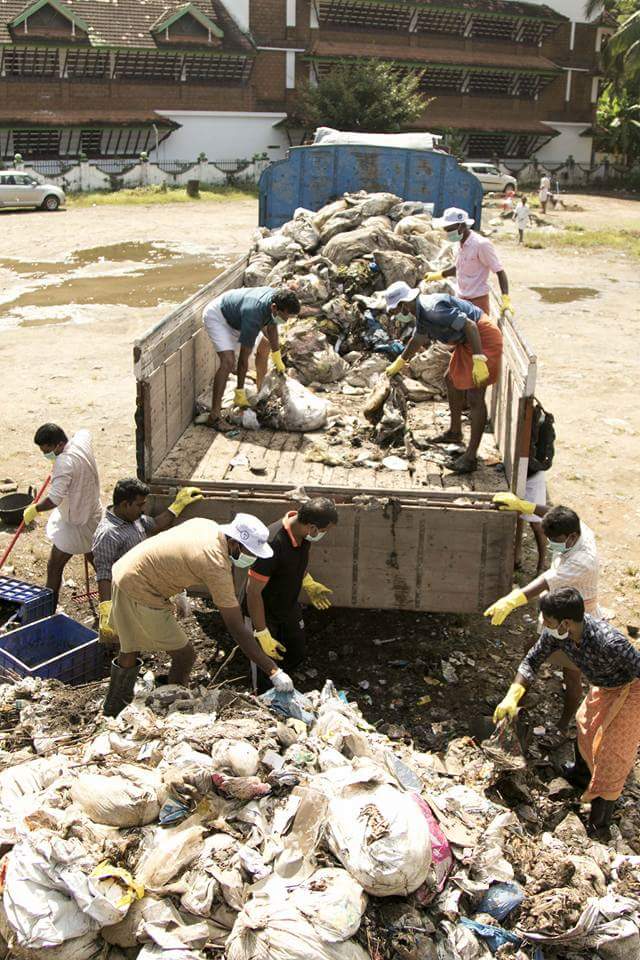 Seva Sangamam an initiative of Seva Bharathi kerala takes place every five year, Over 1300 delegates from all over the state participated for the two days function. A one day mass cleaning drive is conducted at the temple city of guruvayoor where thousands of volunteer participated in the swach drive. Over 24 tons of waste is collected in this mass drive conducted at 80 centers.
Seva Bharati State President Dr Prasannamoorthy presided over the function. The welcome committee chairman director Priyadarshan made an introductory speech. Bharathiya Vichara Kendram Director P. Parameswaran, Wayanad Vivekananda Medical Mission Superintend. Sakhdevi, Attapadi Swami Vivekananda Medical Mission Superintendent Dr. Narayanan. Prantha Saha Sevpramukh G.V Gireesh welcomed the audience and KS Suresh Kumar, general convener, thanks the audience.