Kollam: Seva Bharati workers clean up the Corona first aid center at Valakam Mercy Hospital on a war footing. The Sevabharathi Oomannur Panchayat Samiti cleaned the unusable building during the last four days. Fisheries Minister J. Mersikuttyamma congratulated Sevabharathi activists.
Sevabharathi Panchayat Samiti secretary Shanthu, executive committee members Anoop, Sandeep, and Arun led the clean-up operation. The minister added that Seva Bharati's cooperation is needed in the days to come. Minister congratulated Seva Bharati activists by presenting a memento to the team.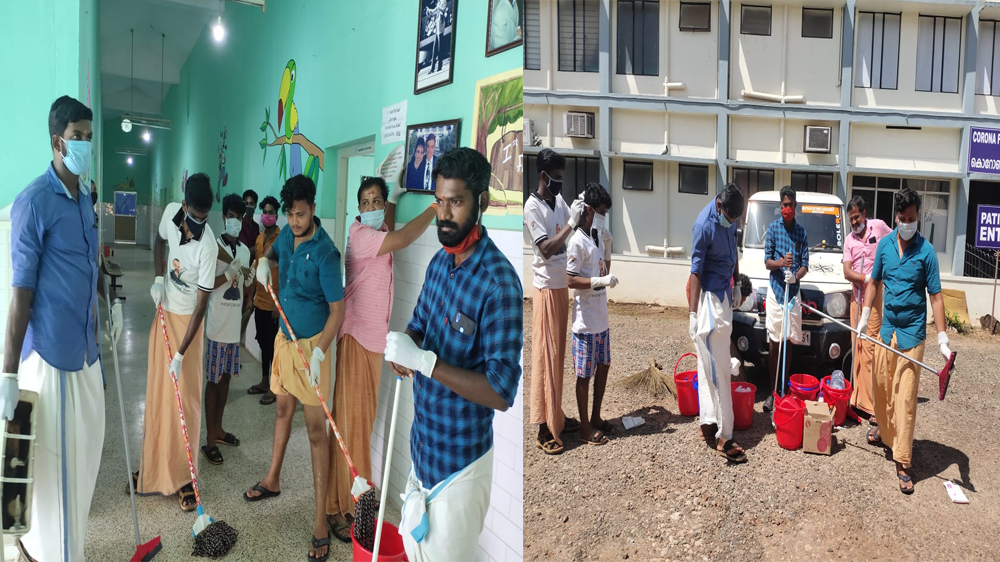 The Corona Primary Care Center at Valakam Mercy Hospital has been set up in Kollam district amid a growing number of corona patients. But the building founded for the treatment center was not usable. Authorities then contacted Sevabharati. After four days of hard work, the building was completely cleaned and made usable.